Wicked English Breakfast Scones - Instant Omni
Just the right combination of fluffy and crunch makes these mouth-watering scones a wicked part of any meal, not just breakfast. The Instant Omni toaster oven makes baking them a breeze.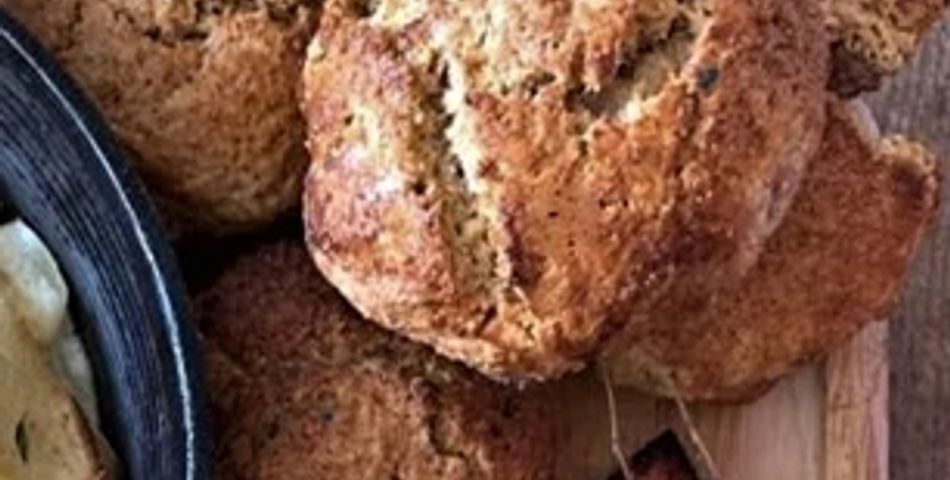 Ingredients:
Scones:
2 cups all-purpose flour or whole wheat flour
1/4 cup granulated white sugar
1 tbsp baking power
1/2 tsp baking soda
1/2 tsp salt
1/2 cup cold butter cut into pieces
1 egg
1/2 cup buttermilk
Topping:
1 tbsp buttermilk
2 tsp granulated sugar
Instructions:
In a large bowl stir together flour, sugar, baking powder, baking soda and salt.

Add the butter pieces into the bowl. Use a pastry blender to make coarse crumbs.

In another bowl, beat the egg with the buttermilk; add dry ingredients to make a soft dough.

Turn dough out onto lightly floured surface and knead gently three to four times.

Pat or roll out the dough using a rolling pin into a circular shape that is about 3/4 inch thick. Cut out 2-1/2 inch rounds and arrange them on a prepared baking sheet.

Brush with buttermilk and sprinkle with sugar.

Set the Instant Omni toaster oven to 375°F for 14 minutes; once the oven beeps, place the cooking pan into the oven.

Once the cooking is complete let the scones sit in the oven for 5 - 7 minutes.
Prep Time:  10 minutes
Cook Time:  14 minutes
Passive Time:  6 minutes
Servings:  7 - 8 scones
By:  Instant Pot Culinary Team