Better-Than-Takeout Beef and Broccoli
A fan-favorite comfort meal, it's easy to skip the takeout when you have such a tasty homemade Beef and Broccoli recipe!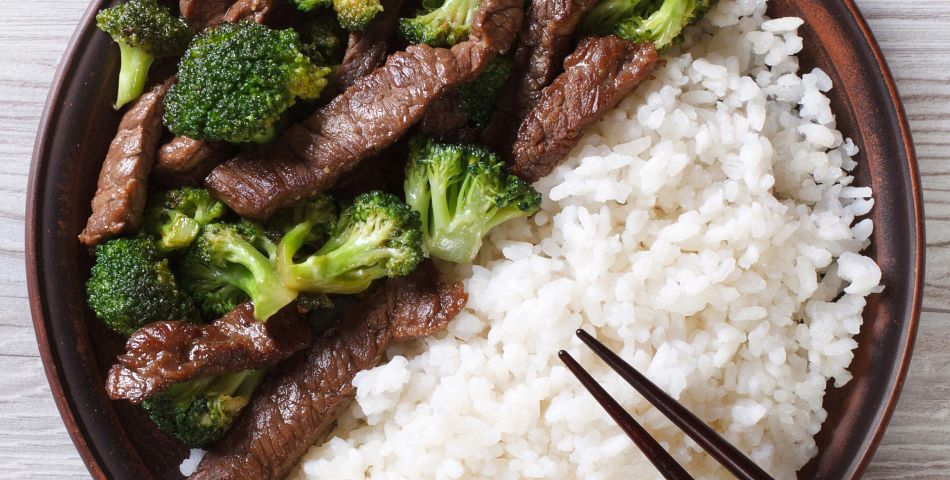 Prep Time: 5 minutes
Cooking Time: 20 minutes
Serves: 4 - 6
By:  Chop Secrets
Ingredients
SAUCE MIXTURE INGREDIENTS
1/3 cup soy sauce
2/3 cup beef broth
2 tablespoons brown sugar
4 cloves minced garlic
1 one-inch piece of fresh ginger, grated

BETTER THAN TAKEOUT BEEF AND BROCCOLI INGREDIENTS
 2 pounds well-marbled beef chuck roast cut - into thin strips
 1 pound fresh bite-sized broccoli florets
 2 teaspoons toasted sesame oil
 3 tablespoons cornstarch
 Sesame seeds for garnish, optional
Directions
Add Sauce Mixture ingredients to the pot and stir until well combined. Add beef and toss to coat.

Secure the lid, making sure the vent is closed.

Using the display panel select the MANUAL or PRESSURE COOK function*. Use the +/- keys and program the Instant Pot for 10 minutes.

When the time is up, quick-release the remaining pressure.

Remove 1/4 cup of cooking liquid and mix with cornstarch (If you can't get 1/4 cup of cooking liquid out, supplement with water).

Stir cornstarch slurry, broccoli florets and toasted sesame oil into the pot for 3 - 5 minutes until broccoli is tender and sauce has thickened, returning to SAUTE mode as needed.

Garnish with sesame seeds (optional). Serve over rice or zucchini Noodles.