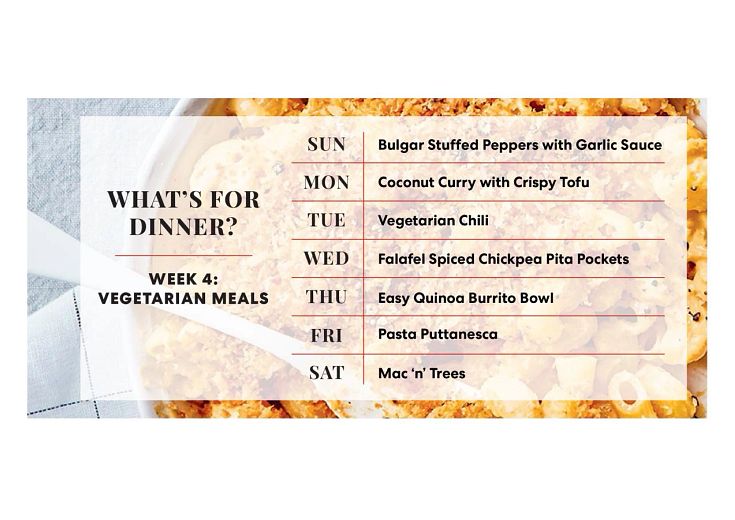 Plant-Based Meals
Quick, easy, and healthy — this week's dinner plan focuses on hearty & healthy meals that are all plant-based friendly!
Download Shopping List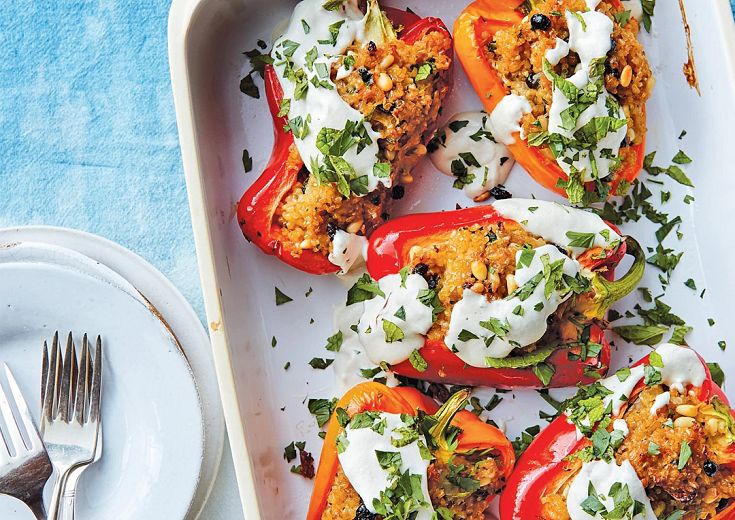 Bulgur-Stuffed Bell Peppers with Garlic Sauce
You will be pleasantly stuffed after eating this incredible dish made with tasty herbs, bulgur, and peppers drizzled with fresh creamy cashew garlic sauce!
View Recipe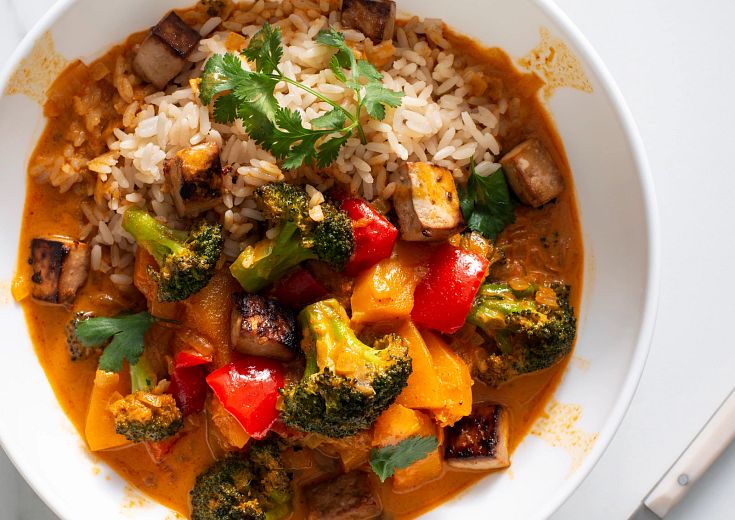 Duo Crisp + Air Fryer - Coconut Curry with Crispy Tofu
If you love veggies, curry, and tofu, this one's for you — we have a feeling you'll go coco-nuts for this delicious recipe!
View Recipe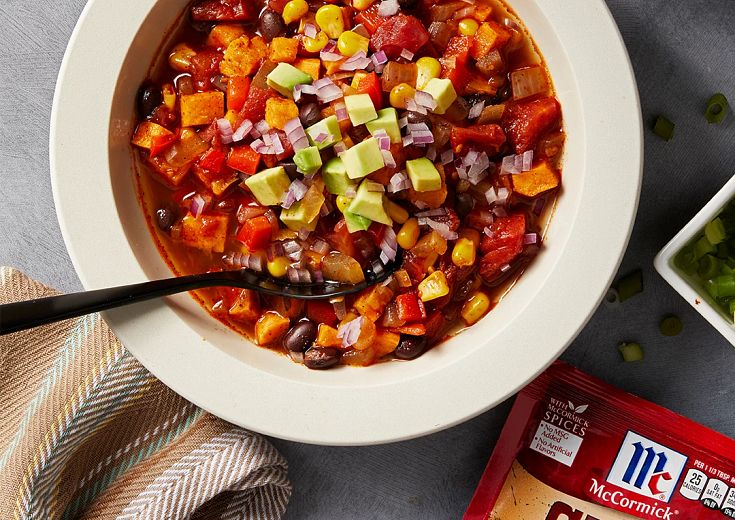 Vegetarian Chili
Quick, easy, and healthy plant-based chili — ready in less than 30 minutes!
View Recipe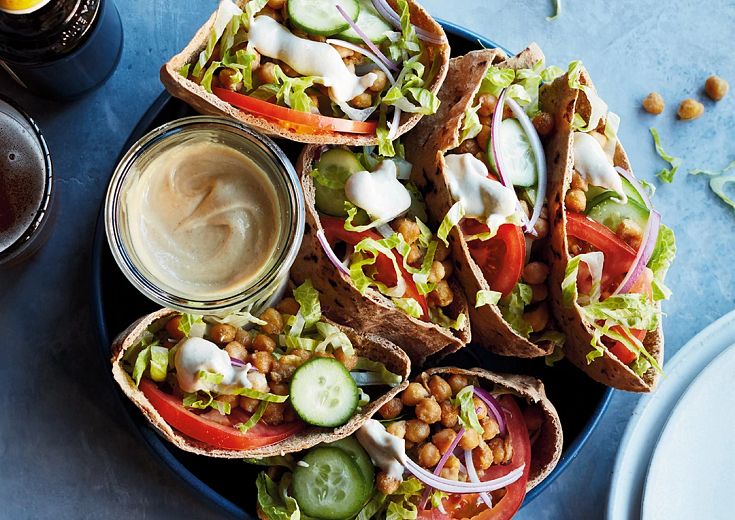 Falafel-Spiced Chickpea Pita Pockets
Loaded with vegetables, creamy tahini dressing, and the most delicious Middle Eastern flavors — these pita pockets are a real treat!
View Recipe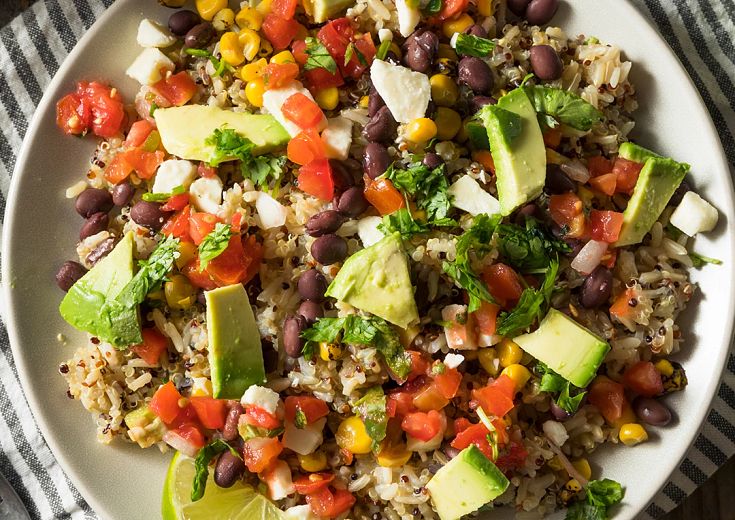 Easy Quinoa Burrito Bowl
Avocados, black beans, corn, quinoa, and cilantro — these hearty burrito bowls are packed with healthy nutrients and delicious Mexican flavors!
View Recipe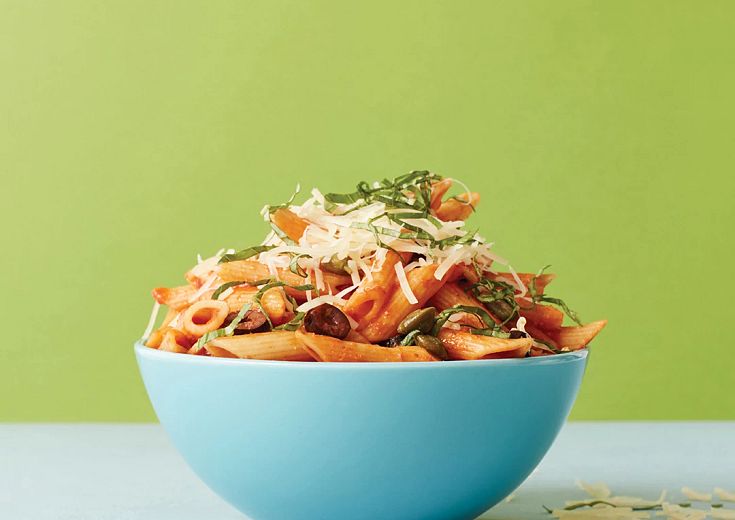 Pasta Puttanesca
We can't think of many recipes that are this simple to prepare — just add the ingredients and come back to a fantastic pasta dinner! It doesn't get much easier! 
View Recipe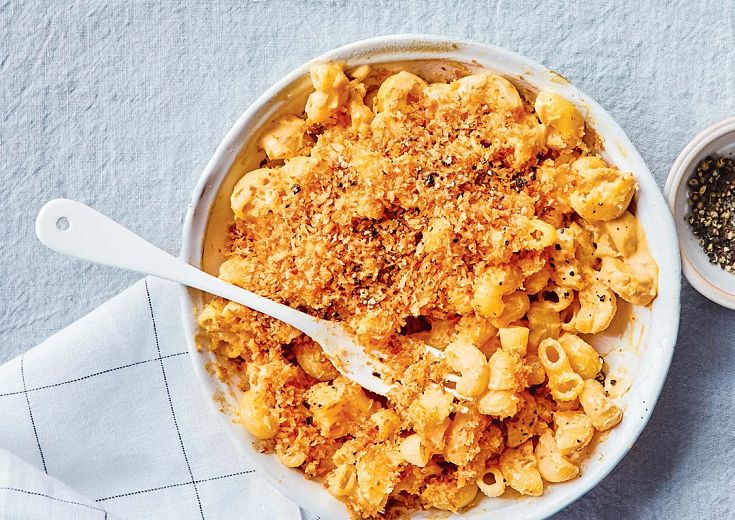 Mac 'n' Trees
A healthy and fun plant-based twist on a comfort food classic — get ready for this recipe to become a new family-favorite!
View Recipe
More Weekly Meal Plans
Get ahead this month with our weekly meal plans. Dinner just got easier!
View Recipes Week One - Beginner Basics - One Pot Meals
View Recipes Week Two - Easy to Freeze Comfort Meals
View Recipes Week Three - Family Friendly - Kid Tested, Mom Approved
Get the Scoop
Sign up for our weekly newsletter to get recipes, tips, updates, deals and more!