Grandma's Pasta Salad
Who doesn't love a good ol' pasta salad? Especially when it's grandma's recipe. Put together this fan-favorite and serve as a delicious side!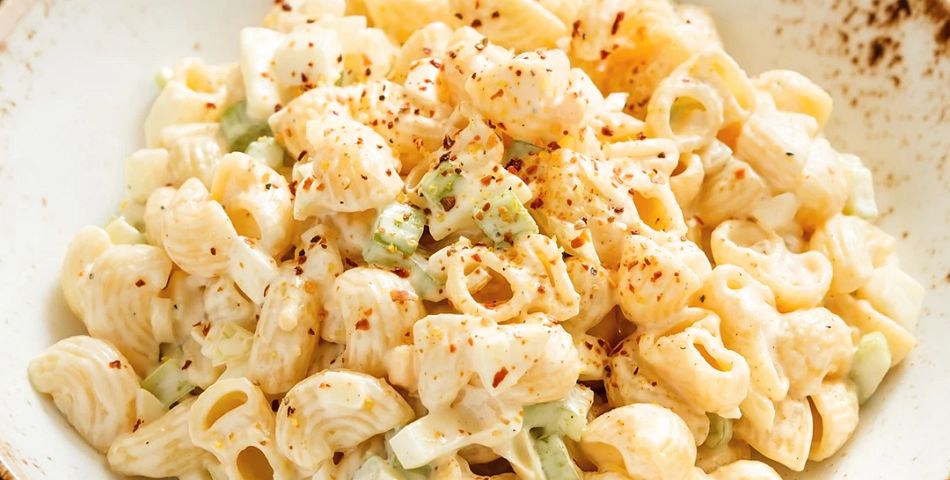 Prep Time: 5 minutes
Cook Time: 6 minutes
Difficulty: Easy
Serves: 4
Cooking Methods: Pressure cook
By: Ruth McCusker
Ingredients
1/3 cup diced onion
3 tablespoons sugar
3 tablespoons vinegar
2 1/2 cups Water
2 cups small pasta
1 teaspoon salt
3/4 cup mayo or Miracle Whip
1 tablespoon mustard
1/4 teaspoon celery seed
Salt and pepper
1/2 cup chopped celery
2 ounces cheddar diced
Directions
Mix together the onion, sugar and vinegar and set aside.
Put the water, salt and pasta in the Instant Pot and give it a stir. Close the lid, make sure the valve is set to Sealing and push the Pressure Cook (or Manual) button. Adjust time using the + and - buttons to get to 5 minutes.
When it beeps that it's done, flip the valve from Sealing to Venting for a quick release and when the pin drops, remove the lid. Drain the pasta.
Whisk together the mayo, mustard, celery seed, salt and pepper. Add the onion/vinegar mixture and pour over the pasta. Add the celery and cheese cubes and stir well. Refrigerate for several hours to develop the flavour.