Chicken Tikka Masala
We're drooling over this Chicken Tikka Masala dish. It's creamy, tangy, and oh-so-delicious. Warning: we can't guarantee there will be leftovers!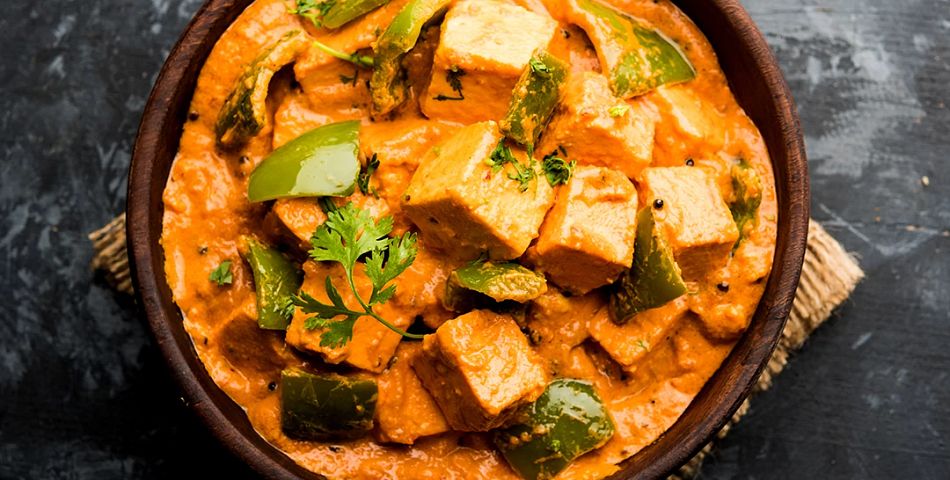 Prep Time: 30 minutes
Cook Time: 30 minutes
Difficulty: Easy
Diet:  Gluten Free, Low Carb
Serves: 6
Cooking Methods: Pressure Cook, Saute'
By: Chop Secrets
Ingredients
CHICKEN MIXTURE:
1-1/2 cups plain yogurt
2 tablespoons lemon juice
2 cloves garlic minced
1 tablespoon garam masala
1 tablespoon fresh ginger minced
2 pounds chicken breast boneless and skinless
OTHER INGREDIENTS:
2 tablespoons olive oil
1 medium onion finely diced
5 cloves garlic minced
1 teaspoon turmeric
1 tablespoon garam masala
2 teaspoons chili powder
14 ounces diced tomatoes (one can), undrained
15 ounces tomato sauce
3/4 cup heavy cream
3 tablespoons chopped cilantro
Cooked rice naan or roti for serving (optional)
Directions
Combine the Chicken Mixture ingredients in a ziplock bag, mix to thoroughly coat chicken and refrigerate at least 30 minutes up to 24 hours.

Add olive oil to the Instant Pot. Using the display panel select the Saute' function.

When oil gets hot, add onion, garlic, turmeric, garam masala and chili powder to the pot and saute until onion is soft, 3 - 4 minutes.

Add tomatoes and tomato sauce to the pot and de-glaze by using a wooden spoon to scrape the brown bits from the bottom of the pot.

Add the chicken and the yogurt marinade to the pot and stir.

Turn the pot off by selecting Cancel, then secure the lid, making sure the vent is closed.

Using the display panel select the Manual function*. Use the +/- keys and program the Instant Pot for strong>5 minutes.

When the time is up, let the pressure naturally release for 15 minutes, then quick-release the remaining pressure.

Carefully remove the meat from the pot to a cutting board and coarsely chop.

Stir in the cream, add back the chicken and adjust the seasonings.

Garnish with cilantro and serve warm over rice or with naan or roti.
Recipe Notes
*The Manual and Pressure Cook buttons are interchangeable.