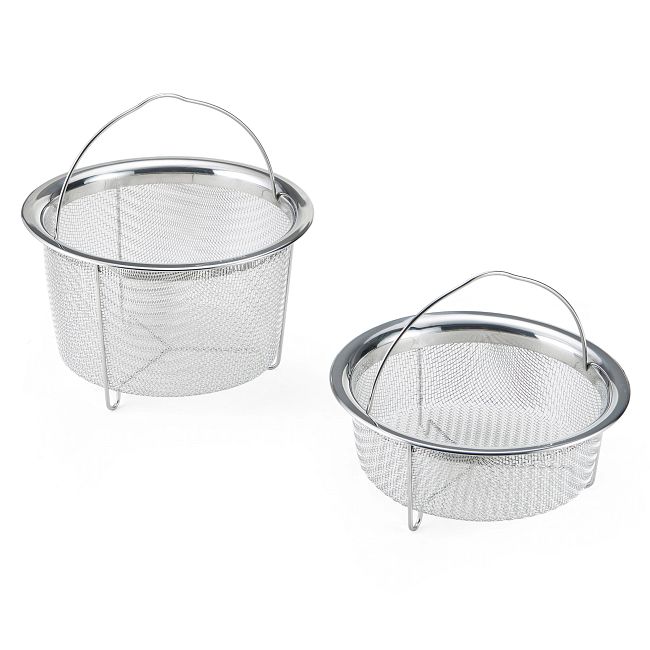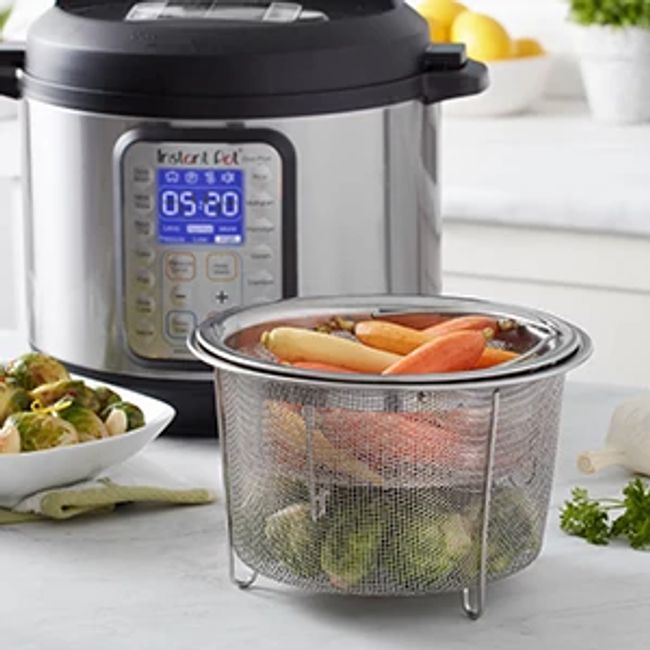 Instant Pot® Steam and Crisp Nesting 2-piece Set
Official Instant Pot® set of 2 stainless steel mesh steamer baskets!
Steaming nutritious and healthy food is safe and easy with our stainless steel mesh baskets.
Compatible with 6 & 8-quart multi-use cookers
Use for steaming all kinds of vegetables, fish & more
Raised feet protect food from boiling water
Easy-lift handle on each basket allows you to safely & easily lift food from Instant Pot after cooking
Dual-purpose; Use as steamers & as strainers
Made from durable, rust-resistant stainless steel
Dishwasher safe; Makes cleanup easy
Does not ship to Canada
Dimensions
8.35'' wide x 7.87'' deep x 4.13'' high
*All measurements are approximate.
Lifetime Limited Warranty
This fine product is warranted to be free from defects in material and workmanship. Any piece found to be defective under normal use and care will be repaired or replaced at no charge with the same item or an item of equal or better value.
Warranty can be requested from customer service. Click here to make a request to customer service.