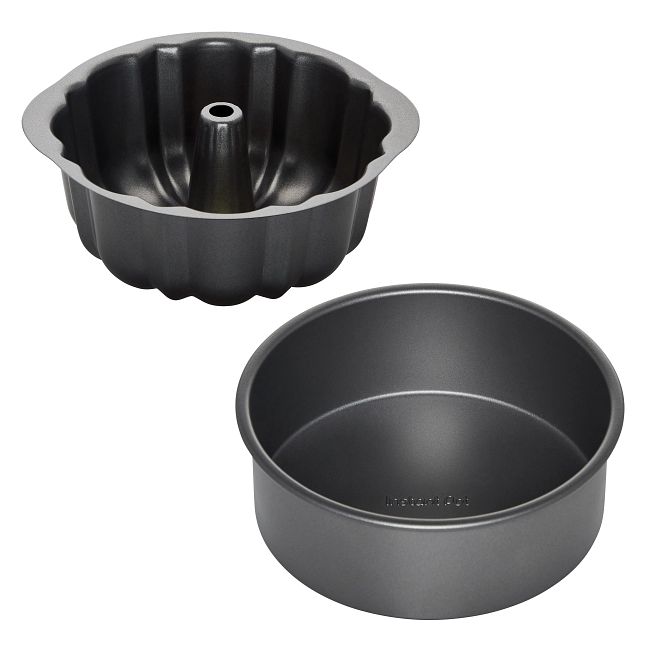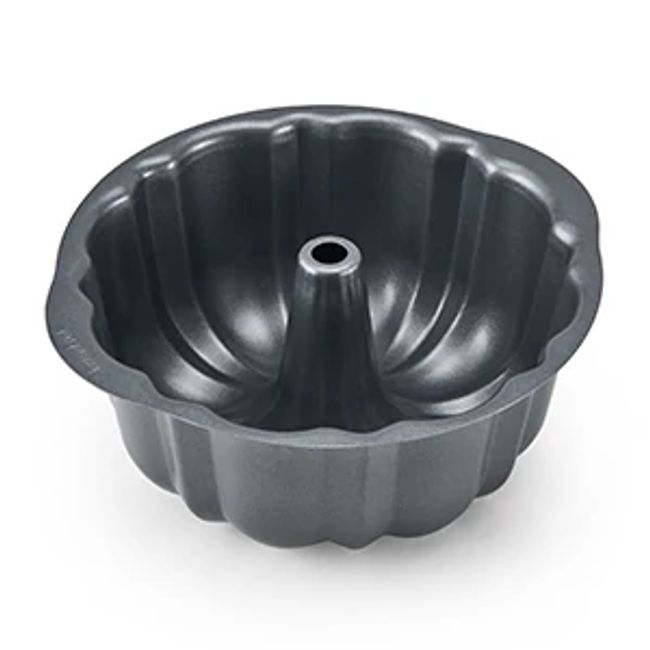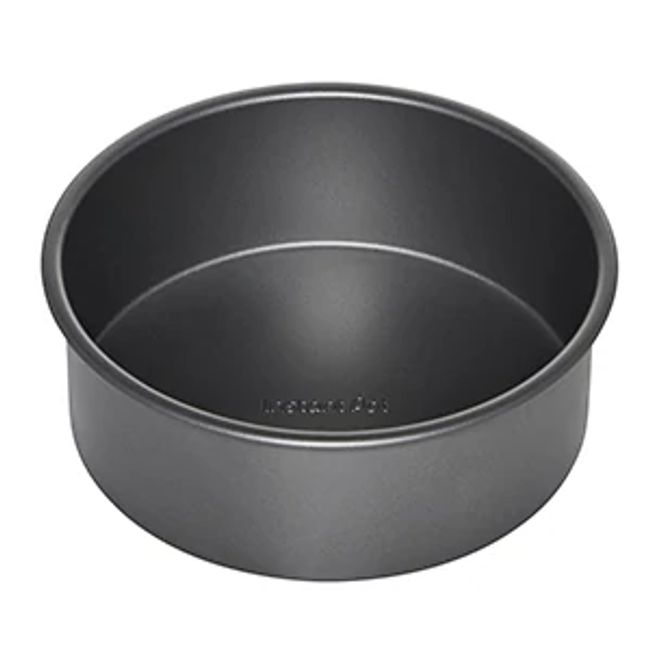 Instant Pot® Bake and Serve 2-piece Set
Make all kinds of 'baked to perfection' foods with these versatile pans!
Product Details
Delicious desserts like bundts, cakes, cheesecakes, plus delicious meals and savoury snacks. The Official Instant™ accessories are specially designed for use with Instant Pot® cookers. Take baking and cooking with your Instant Pot® pressure cooker to a whole new level.
Compatible with 6 & 8-quart multi-use cookers
The fluted pan makes beautiful Bundt cakes, and both pans are also great for lasagna, macaroni and cheese, casseroles & delicious baked goods
Use the pan for cooking, baking, storing, reheating, and serving meals & snacks
Designed to go right from the freezer to your Instant Pot®
Non-stick cake and bundt pans ensures your cakes stay intact
Oven safe: Use in Instant Pot® or your regular oven
Dishwasher Safe: Makes cleanup easy
Does not ship to Canada
Set Includes
| Item | Quantity | Dimension | Capacity |
| --- | --- | --- | --- |
| Cake Pan | 1 | 7'' diameter | |
| Bundt Pan | 1 | 7'' diameter | |
Lifetime Limited Warranty
This fine product is warranted to be free from defects in material and workmanship. Any piece found to be defective under normal use and care will be repaired or replaced at no charge with the same item or an item of equal or better value.
Warranty can be requested from customer service. Click here to make a request to customer service.