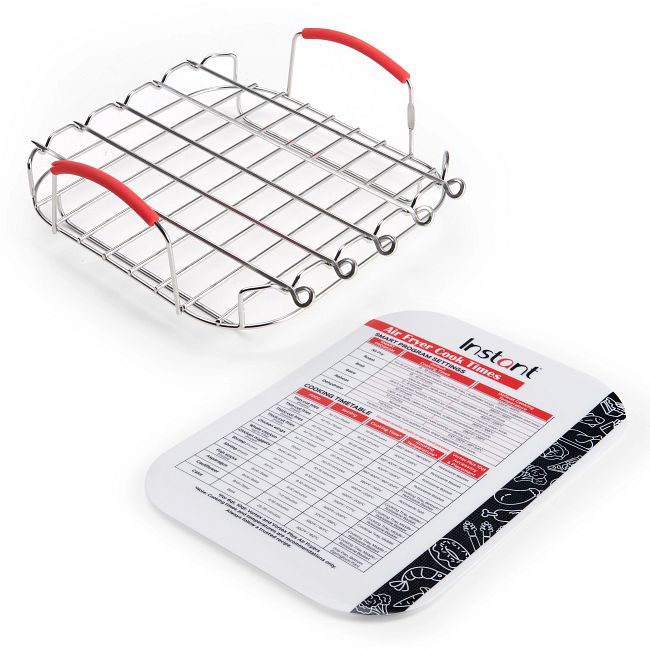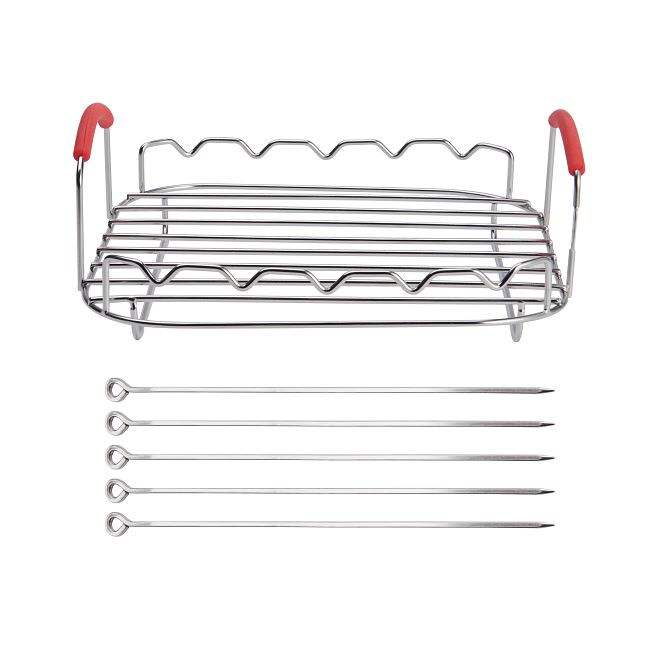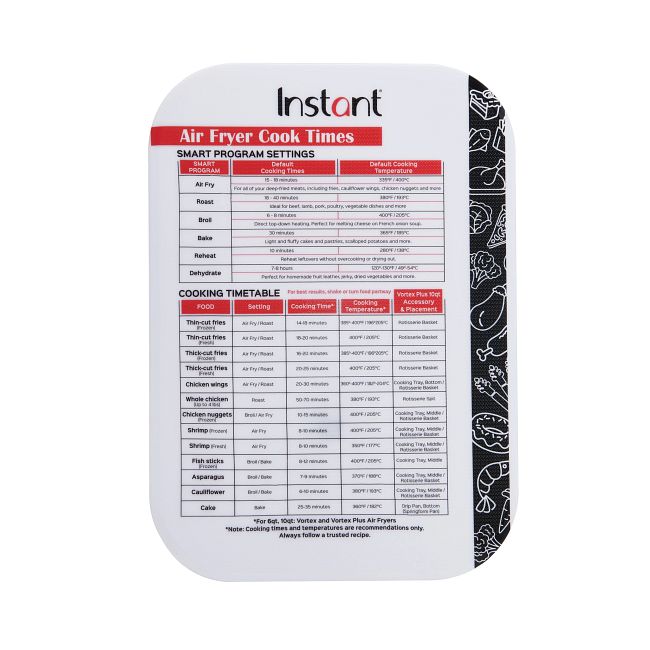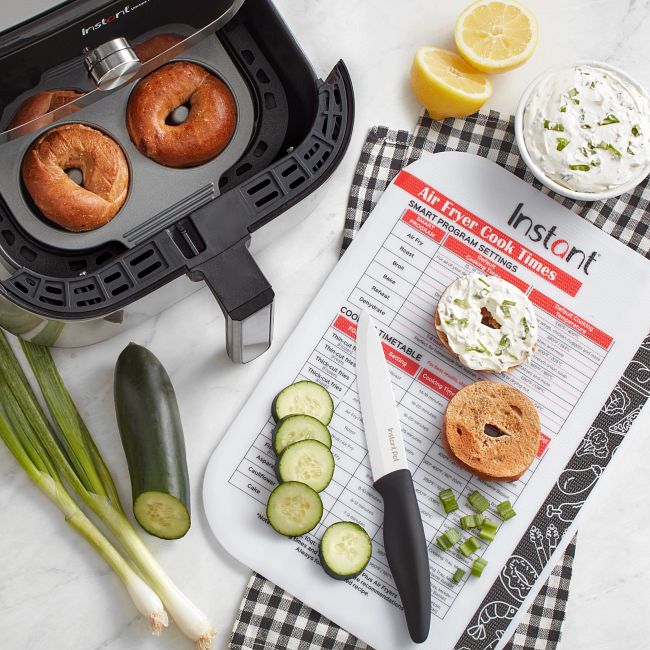 Instant Pot® Air Fryer Basics 7-piece Set
Grill all year long right in your kitchen with this 7-piece starter kit!
Product Details
The Official Instant™ accessories are specially designed for air fryers and ovens. The basic 7-piece set includes: Grill / Lifting Rack with Skewers and Cutting Mat.
Bring the fun and flavor of cooking outside right to your kitchen. Make burgers, hot dogs & sausages with perfectly toasted buns, or grill juicy chicken, succulent steaks, and moist portabella mushrooms using these specially designed accessories.
Compatible with 6 & 10-quart air fryers and ovens (18L & 26L)
GRILL, LIFTING RACK AND SKEWERS: Elevates foods while cooking and maximizes airflow around food. Safe up to 450F
Kebabs and more - 5 stainless steel skewers
Dishwasher Safe: Makes cleanup easy
Does not ship to Canada
Lifetime Limited Warranty
This fine product is warranted to be free from defects in material and workmanship. Any piece found to be defective under normal use and care will be repaired or replaced at no charge with the same item or an item of equal or better value.
Warranty can be requested from customer service. Click here to make a request to customer service.