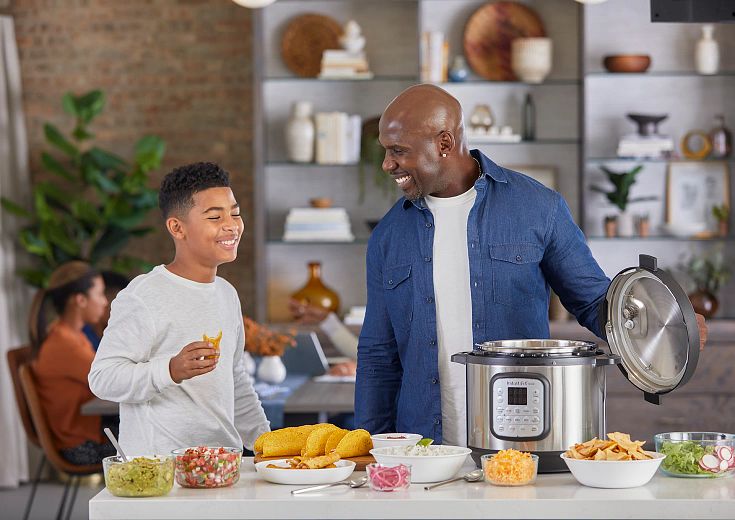 Instant™ Appliances
Instant™ products get food on the table — fast. And as we keep growing, we'll keep developing our famous time-saving, space-saving solutions to help you spend less time in the kitchen, and more time on what matters. Join the family and pick up your new kitchen bff today!
Vortex™  Mini  Air Fryers
Easy, fast, versatile, compact, and convenient, so you can make all your favorite fried sides and snacks with less of the oil and none of the mess.
Air fryers & ovens
Cook all your favorite fried foods from fresh or frozen, and crunch down on crispy, tender food made with 95% less oil.
Coffee maker, kettle & frother
Coffee, tea, and fluffy foam done just right! Treat yourself to coffee, espresso, or your favorite hot bevvy made exactly the way you like it with the Instant coffee maker, temperature-control kettle, and more!
Cooking & beverage blenders
Whether you want to whip up a delicious frozen dessert or fresh hot soup, enjoy one-pitcher perfection with our high-performance cooking and beverage blenders.
Rice & grain cookers
Open the door to a world of fluffy rice and tender grains! With the simple touch of a button, your favorites are quick, tasty, and cooked flawlessly every time.