Broccoli Cheddar Soup
So creamy and cheesy, this comforting soup just might be our new favorite way to eat broccoli!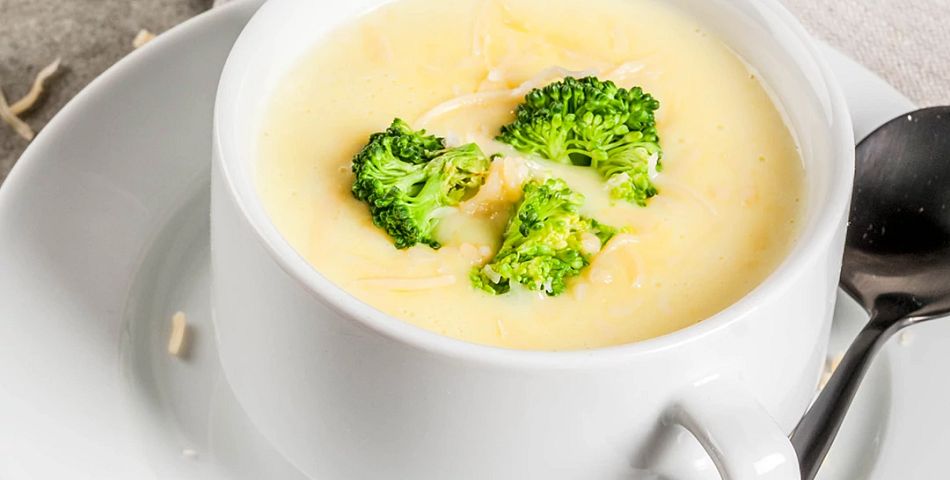 Prep Time:   10 minutes
Cook Time:  20 minutes
Serves:  2
By:  The Rootitoot Cookbook by Ruth McCusker
Ingredients
5 cups vegetable or chicken broth or water
1 medium onion chopped
1 - 2 stalks celery thinly sliced
2 cloves garlic crushed (optional)
1-pound Broccoli cut in big chunks
1 teaspoon salt
1/2 teaspoon pepper
1 teaspoon dried basil or 2 tsp fresh basil (optional)
1/4 cup flour
2/3 cup water
1 - 2 cup cups grated sharp cheddar
1/2 cup heavy cream Half & Half or milk
1 teaspoon sugar optional but it makes the flavor pop
Directions
Put the first 8 ingredients (up to and including the basil) in the Instant Pot and close the lid. Make sure the valve is set to Sealing and push Pressure Cook (or Manual). Adjust time with the +/- buttons to 5 minutes.
While it cooks, whisk together the flour and water until completely smooth. When the IP beeps that it's done, flip the valve from Sealing to Venting and when the pin drops, press Cancel and remove the lid.
Press Saute and bring it back to a boil, stirring frequently. Give the flour/water slurry a final whisk and pour about half of it in the soup, stirring until it comes back to a boil and thickens. If you want it thicker, add a little more slurry, boiling after each addition.
Use an immersion blender to puree the soup. Or use a blender or food processor and then return it to the pot.
Press Cancel and add the cheese (add some Parmesan if you like, for an extra kick). Stir until melted and smooth. DO NOT BOIL after cheese goes in. Add the cream/milk and sugar. Taste and add salt and pepper to your liking. Serve with a sprinkle of grated cheese, broccoli florets or croutons.
Recipe Notes
Manual and Pressure Cook buttons are interchangeable.